Melon + Pepper Spread Blue Cheese Pizza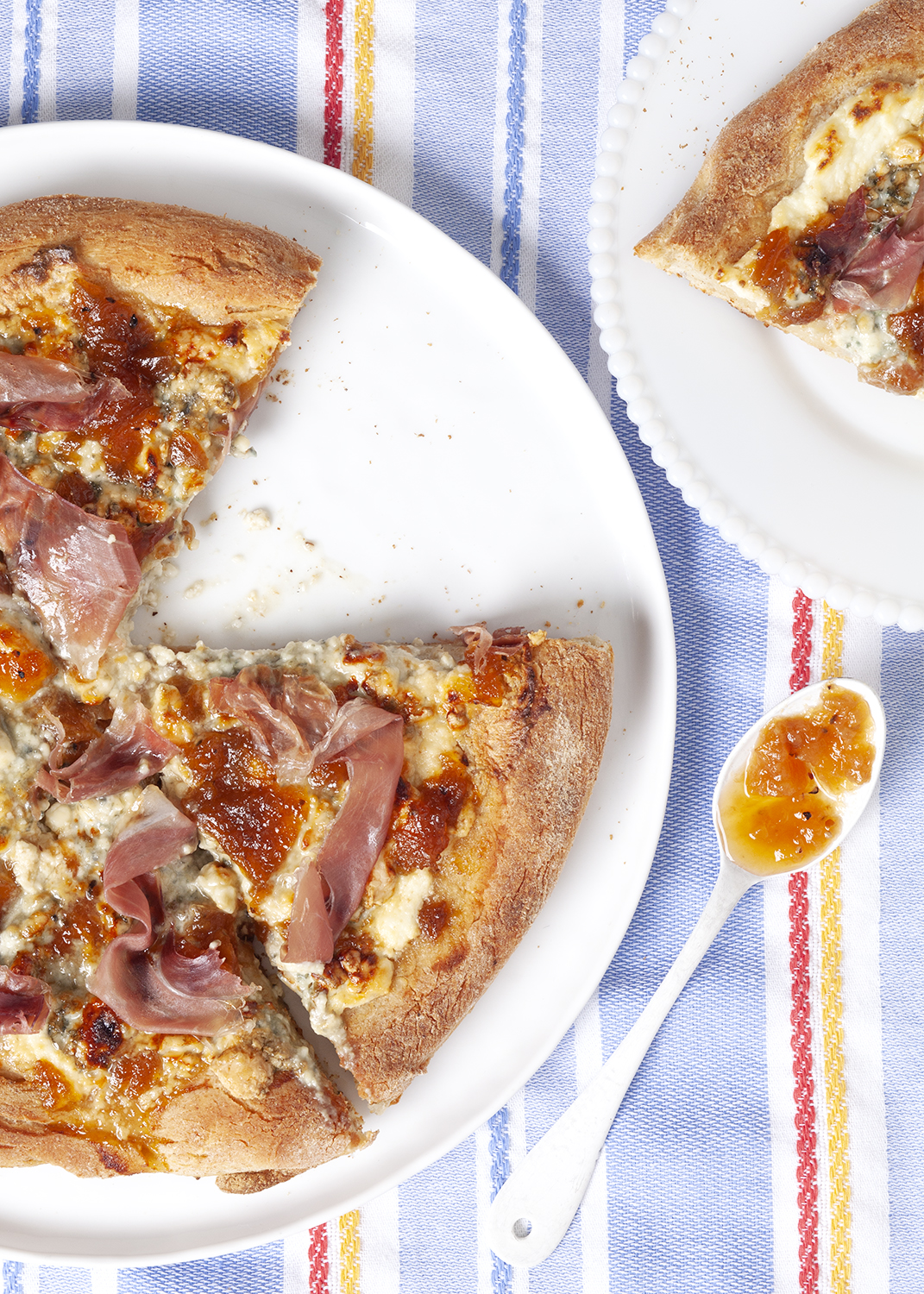 pizza dough, ½ a store bought ball
1 cup blue cheese, crumbled
½ c ricotta
4 oz prosciutto
½ c Hot Spoon's Melon + Pepper Spread
flour for dusting
12 inch cast iron pan
Preheat Oven to 475 F and roll out pizza dough to fit cast iron pan. Heat pan on stovetop until piping hot. Lightly dust flour in the pan and place dough inside, pulling it to the pan edges. Cook crust for 3-5 minutes until it begins to bubble on top.
Top crust with ricotta, blue cheese, and Melon + Pepper Spread. Cook in oven for 15-20 minutes till cheese is bubbly and the crust is golden. Place strips of prosciutto on top of pizza while still hot. Enjoy warm.
Switch out Camembert cheese for the blue.